Dental Crowns & Bridges – Oak Cliff, TX
Custom-Made Solutions for Damaged & Missing Teeth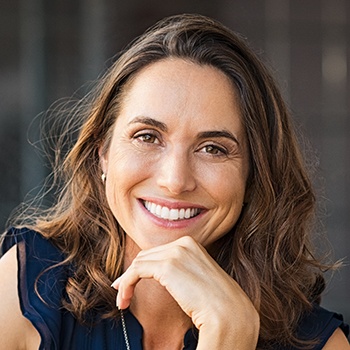 Has natural wear and tear, dental decay, or trauma left one or more of your teeth looking and feeling far from their best? Have a few even gone missing over the years? If so, you can breathe easy, because Dr. Jayme Martinez has the perfect solution. Dental crowns and bridges are two of the most commonly used restorations in all of dentistry, and by combining the latest techniques with his artistic touch, Dr. Martinez can use them to turn back the clock for your smile and completely renew it in just one or two appointments.
What is a Dental Crown?
A dental crown is a tooth-shaped restoration that is designed to fit over the top of a damaged tooth. This helps protect the natural tooth and also bring back its strength, structure, and appearance at the same time. Dr. Martinez can use crowns to:
Fix cavities that are too large for a filling
Repair broken teeth
Hold a weakened tooth together
Build up teeth to even out the bite
Cosmetically enhance misshapen or undersized teeth
Top a dental implant to replace a missing tooth
Dental crowns can be made from a variety of materials, but Dr. Martinez prefers to use 100% porcelain crowns whenever possible to deliver the most lifelike appearance. For many patients, he can design, manufacture, and place a crown in just one visit.
What is a Dental Bridge?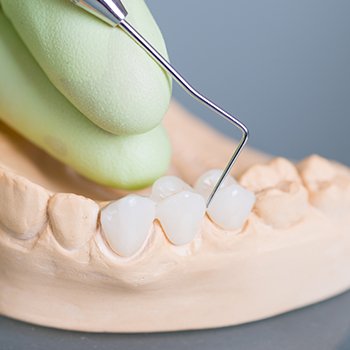 While crowns are intended to restore teeth that are still present in the gum line, bridges are used to replace missing members of the smile. Two crowns are fitted over the teeth surrounding the missing ones, and these are bonded to prosthetic teeth that close the gap. With a bridge, Dr. Martinez can:
Revitalize the appearance of the smile
Restore a patient's full bite
Prevent the remaining teeth from shifting out of place
Save the remaining teeth from excessive wear and tear
Bridges can be either fixed or removable, and if a patient doesn't have enough healthy teeth to support one, they can also be placed using dental implants. Dr. Martinez can determine which bridge is right for you when you come to see us.
Come Rebuild Your Smile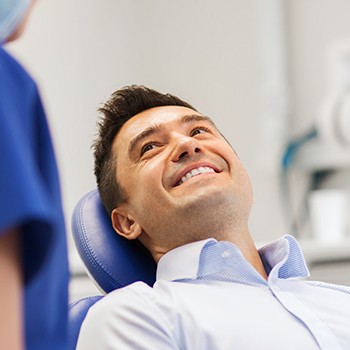 Whether you want to save a few teeth or fill in the gaps in your smile, Dr. Martinez is ready to provide the solution you need in a friendly and state-of-the-art practice. With the proper care, these restorations can easily look beautiful and function normally for decades to come. To schedule a restorative appointment at Kessler Park Dental, contact us today.