Tooth Extractions – Oak Cliff, TX
Protect Your Smile from Painful, Problematic Teeth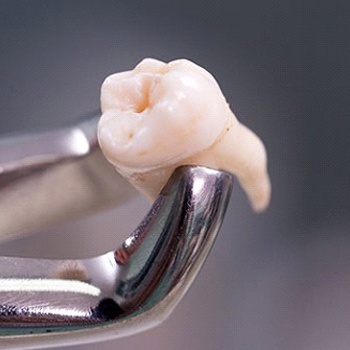 At Kessler Park Dental, we do everything we can to help you maintain a happy, healthy, and complete smile for a lifetime. However, there may be times when we need to remove a tooth for the sake of your oral health and overall wellbeing. Thankfully, whether your tooth is infected, broken, or decayed, we can protect your smile from painful, problematic teeth with a tooth extraction in Oak Cliffs. Give us a call today to schedule your consultation and learn if you could benefit from having a problematic tooth removed.
Reasons Why Tooth Extractions Are Necessary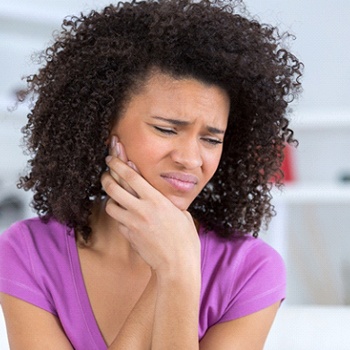 Whenever possible, we'll recommend saving a tooth with a restorative treatment like root canal therapy or a dental crown. We will only recommend a tooth extraction if it's the best choice for your long-term health and wellbeing, which is often the case in the presence of:
Irreparable damage
Extensive decay
Severe infection
Advanced gum disease
Impacted teeth
The Process of Removing a Tooth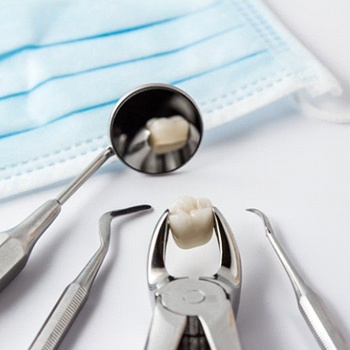 A tooth extraction may sound daunting at first, but we assure you that you have nothing to fear. We'll walk you through the entire process beforehand and answer all of your questions personally so you'll know exactly what to expect. On the day of your extraction, Dr. Martinez will thoroughly numb your mouth with a reliable anesthetic to ensure you don't experience any discomfort. For particularly anxious or uncomfortable patients, we may recommend sedation dentistry. We offer both oral conscious sedation and nitrous oxide sedation depending on your unique needs and preferences.
Once you are settled and comfortable in the dental chair, our talented team will get to work. We'll use something called a dental elevator to move the tooth farther away from the gumline. Then, we'll grasp the tooth with specialized tools and gently rock it back and forth until it naturally comes away from the gum tissue. Lastly, we'll patch up the extraction site and send you home with specific aftercare instructions.
Tooth Extraction Aftercare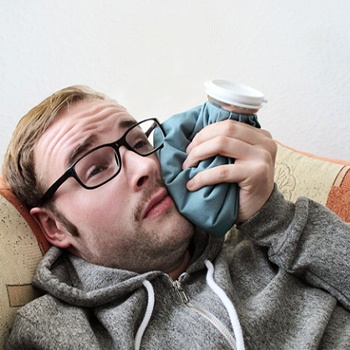 Before you leave our office, we'll give you printed instructions to follow as you recover from your tooth extraction. Some of them include:
Take your prescribed pain medication, usually before the initial numbness from your extraction wears off.
Keep the blood clot over the extraction site in place by resting, not touching it, and not using a straw.
Practice great oral hygiene by brushing and flossing regularly, but be very careful around the extraction site. Don't use an alcoholic mouthwash.
Avoid smoking and drinking alcohol to promote faster healing at keep infection at bay.
Stick to a diet of soft foods and avoid hard, crunchy, or sticky foods for at least several days. You should also limit acidic and spicy foods to minimize irritation.
Stay hydrated and drink plenty of water.
Manage discomfort with over-the-counter pain relievers and ice packs.
Call us right away if your symptoms don't seem to be improving or get worse.
Tooth Extraction FAQs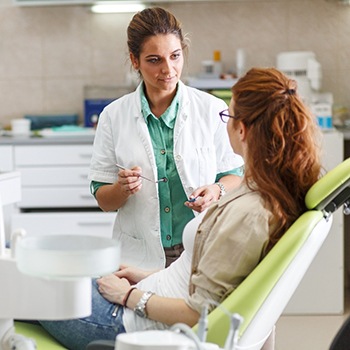 There are many misconceptions about tooth extractions, which is precisely why our office is ready to answer any questions you may have about treatment. Below, you'll find a handful of the most common concerns we hear as well as our detailed responses to help put you at ease ahead of your future appointment. If you have additional questions, we encourage you to let us know during your next visit with us.
Does Getting a Tooth Extracted Hurt?
One of the most common concerns patients have about tooth extractions is the risk for discomfort. Thankfully, removing a tooth always begins with a healthy amount of local anesthetic near the tooth. By numbing your mouth ahead of time, the most you experience is light pressure, not pain. With that said, mild soreness and discomfort is normal once the anesthetic wears off. To prevent any complications, you'll need to follow our aftercare instructions very closely. If your symptoms are not improving after your extraction, please give us a call right away so we can complete an emergency exam.
Is There an Alternative to a Tooth Extraction?
Tooth replacement options like dental implants are incredibly effective at mimicking teeth. However, nothing beats your natural tooth, which is why our office always goes to such great lengths to save them. The only way an alternative to tooth extraction is possible is if the tooth can be salvaged. For example, severe tooth decay could be treated with root canal therapy. Gum disease could be addressed with scaling and root planing. If Dr. Martinez is recommending a tooth extraction, it's because he's already considered all other options and tooth removal is the best solution for protecting your oral health based on the current circumstances.
Can I Leave the Space Empty After a Tooth Extraction?
Many patients believe that if a tooth in the back of the mouth is removed, replacement isn't necessary since it won't be visible. However, your mouth will begin to change dramatically the longer you go without replacing your tooth. Just because it's not visible in your smile doesn't mean it won't have major implications going forward. For example, molars and premolars are responsible for breaking down food so it can digest properly. Neighboring teeth will also begin to shift out of place in order to compensate for the gap, causing your bite to change. For that reason, you should still consider getting your tooth replaced even if no one but you and our office know that it's missing.
How Should I Prepare for My Tooth Extraction?
To prepare for your upcoming treatment, you'll want to keep a few tips in mind. For example, you should:
Ask us any questions you have about the procedure ahead of time.
Stick to water the morning of your surgery and pick up prescriptions so you have them ready once you get home.
Wear comfortable clothing to your appointment, such as sweatpants and a hoodie or T-shirt.
Arrange to have a friend or family member drive you home after your procedure if you plan to have sedation dentistry administered.