Porcelain Veneers – Oak Cliff, TX
Flawless Smiles In Just a Few Appointments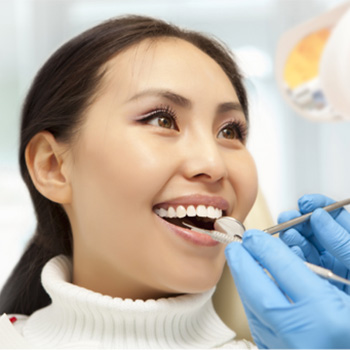 If you're unhappy with almost every aspect of your smile and you just what to hit the reset button, you're not alone. Many people avoid seeking cosmetic dentistry services because they think it's only something for the rich and famous, it will take too much, and for a number of other reasons. At Kessler Park Dental of Oak Cliff, we offer patients a wide range of cosmetic dentistry options that will create a flawless smile within your schedule and budget. Porcelain veneers are some of the most popular cosmetic dentistry options we provide. They allow us to quickly and comfortably transform teeth with chips, cracks, stains, and gaps into picture-perfect smiles you'll be proud share. If you're ready to get started, call to schedule a cosmetic dentistry consultation in our Oak Cliff dental office.
How do Porcelain Veneers Work?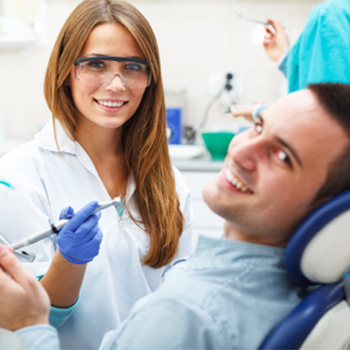 Veneers are thin sheaths of porcelain that look somewhat like a fingernail prior to placement on your teeth. They can be used to correct or conceal a whole range of cosmetic flaws, and with proper care, they can last for ten years or longer without needing to be repaired or replaced. The porcelain veneer treatment process is simple. During the initial visit, we prepare teeth by removing a small amount of surface-level tooth enamel. This allows the veneer to lay flat within the smile line. Once teeth are prepared, we capture impressions of the smile that are used by our lab to create your porcelain veneers. To protect your prepared teeth and give you an opportunity to get familiar with the look of your porcelain veneers, we'll place temporary veneers. When we receive the final product from our lab, you'll return for a second appointment. During this shorter visit, we'll remove the temporaries and place your custom-crafted porcelain veneers, restoring your flawless smile.
What are the Benefits of Porcelain Veneers?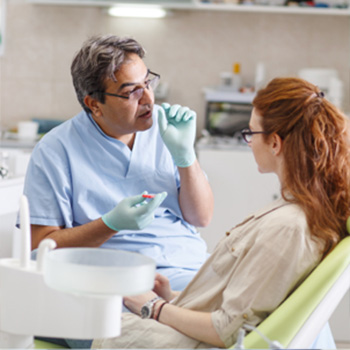 Before you decide whether or not to move forward with cosmetic dentistry treatment using porcelain veneers, you will want to consider the pros and cons. During your cosmetic dentistry consultation, we will be happy to walk you through your treatment options and help you determine which cosmetic option is right for you. Some of the many benefits that make porcelain veneers a great option include the following:
High quality porcelain is stain resistant, so your smile will remain flawless for years even if you consume your favorite dark-colored foods and beverages.
Veneers are conservative, so you will retain the majority of your healthy tooth structure while completely transforming your smile.
Porcelain veneer treatment is completed quickly over the course of just two treatment visits.
This treatment option is extremely versatile, allowing us to transform any tooth flaws into beautiful smiles.
Who Should Consider Porcelain Veneers?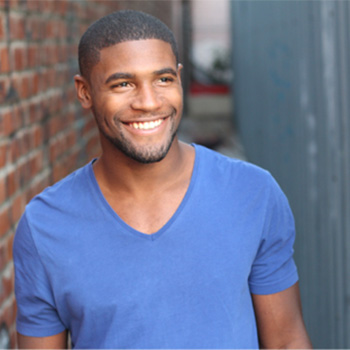 Almost any cosmetic flaws can be transformed using porcelain veneers. Some situations where porcelain veneers may be the ideal cosmetic dentistry solution include the following:
To conceal tooth stains and discoloration that may not be responsive to traditional teeth whitening options.
To correct the appearance of teeth with minor chips, cracks, and dental wear.
To conceal gaps between teeth and cover the appearance of slightly misaligned teeth when orthodontic treatment isn't necessary.
As part of a smile makeover plan to completely transform you smile, porcelain veneers may be used in combination with other treatments to deliver a complete smile transformation.
Understanding the Cost of Veneers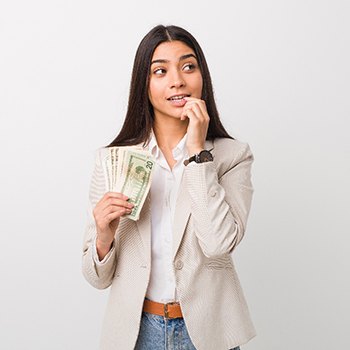 Porcelain veneers are one of the most versatile and all-inclusive options for enhancing your smile. With these super-thin layers, you can conceal one or multiple imperfections at once. While they come with numerous benefits, you'll likely want to know how much they'll cost overall. Since every procedure varies from patient to patient, we won't be able to provide a price estimate until you've scheduled your initial consultation. In the meantime, read on to learn about the cost of veneers in Dallas and financing options to help make your treatment more manageable.
Cost VS Cosmetic Dentistry: What's Best For Me?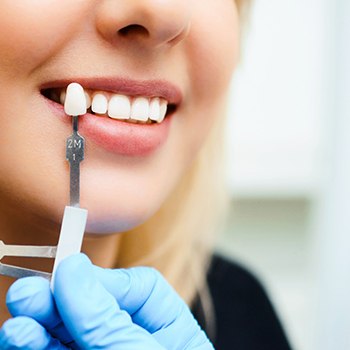 While veneers offer a comprehensive solution for improving your pearly whites, they aren't the only cosmetic option you can choose from. We also offer various other services that come with unique benefits and price ranges. To help you make a well-informed decision, let's look at a few of your cosmetic choices and how they measure up to veneers.
Invisalign – Instead of using metal brackets and wires, you can effectively straighten your smile with Invisalign. Unlike traditional braces, these clear aligners are completely removable, allowing you to enjoy all your favorite foods throughout the treatment. While this orthodontic option offers a quicker and more discreet method of straightening teeth, it does come at a higher upfront cost. It also doesn't alter the color, shape, or size of your pearly whites.
Teeth whitening – This is one of the most popular and cost-effective treatments for enhancing your smile. By using professional bleaching agents, we can brighten your teeth much more reliably and safely than store-bought whitening treatments. This process can be done with either an at-home kit that will be worn over a couple of weeks or an in-office procedure that can improve your smile in as little as an hour! This option won't affect the size, shape, or positioning of your teeth like veneers, and the results will only last several months to a couple of years.
Veneers – Porcelain veneers do come with a high initial value compared to other cosmetic services, but the investment is incredibly worthwhile. Not only do they improve the size, shape, and color of your teeth, but they can also provide a near-permanent whitening solution that can be preserved with simple oral hygiene. You can also expect to enjoy your results for 15 years or more with proper care, and the entire process can be completed in just two appointments!
How to Make Veneers Affordable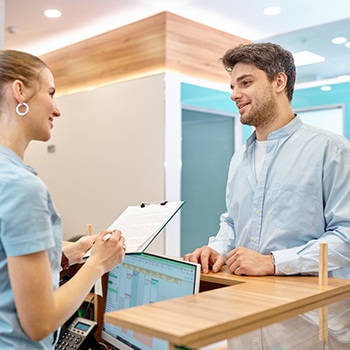 Similar to other cosmetic treatments, veneers aren't considered medically "essential," so they aren't typically covered by dental insurance. While you should confirm the details of your policy with your provider, you may have to explore alternative financing options to help make your procedure more manageable.
Fortunately, our team is happy to provide solutions that can significantly reduce your out-of-pocket expenses. We offer an in-house membership plan that can give discounts on multiple services (including cosmetic treatment) for one flat annual fee. You can also consider CareCredit which can help split up the cost of your procedure into monthly installments with little to no interest. With these options, you'll be able to receive the dental care you need while staying within your budget.
Veneers FAQs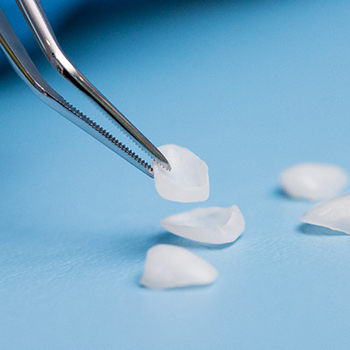 So, are you considering veneers in Dallas? It'd be great if you were – the porcelain shells could transform your smile from the ground up! That said, you may want to learn more about them first. After all, doing so will help you see if treatment is right for you. Thankfully, we at Kessler Park Dental are here to help: listed below are the answers to some frequently asked veneer questions. Please read them over and learn what our service can do. Of course, you're always free to call us for any other details!
Are Veneers Permanent?
Technically, veneers aren't permanent. Patients can (and do) need to replace them at times. However, placing the shells is considered to be irreversible.
You see, dentists file some enamel off your teeth to fit veneers properly. The prosthetics would look unnatural and fail to stick otherwise. Unfortunately, though, the removed enamel doesn't grow back.
Without veneers, prepped teeth risk exposure to bacteria and other harm. Therefore, they'll always need crowns or veneers for protection. The alternative would be a decline in your oral health.
What Happens to the Teeth Under Veneers?
You can trust that veneers won't harm your teeth. While the prep work does shave a little enamel, the amount is minimal. Plus, the bonding material used is completely safe. The procedure won't increase your cavity risk either, as veneers will cover your tooth surfaces.
Of course, veneered teeth still need oral care. They'll suffer tooth decay without proper dental hygiene. As such, remember to brush them twice daily, floss them once daily, and rinse them with mouthwash. Furthermore, attend regular dental checkups and cleanings. Your dentist can diagnose and treat issues before they threaten the veneers.
Can Veneers Be Used for Bite Corrections?
Veneers don't change actual tooth or jaw position, so their effectiveness with bite correction varies. How much they can help will depend on your problem's severity.
Take a mild open bite, for instance. Given such an issue, veneers can make your teeth look longer and wider. From there, the treated chompers would appear to line up correctly.
On the other hand, more complex problems are a no-go. Dentists only suggest veneers for bite dilemmas that don't cause major health concerns but still affect your looks.
Whether you get orthodontic care is also a factor. Should you do so, you'll want to delay your veneer placement until afterward.
Is There Anyone Who Shouldn't Get Veneers?
True, most dental patients can qualify for veneers. Even so, some with pre-existing oral conditions are better off without them. Said health concerns include:
Cavities or Tooth Decay – You shouldn't get a veneer for a tooth with a cavity. The problem would only worsen underneath the shell, thus becoming harder to treat.
Gum Disease – If your gums are bleeding or swollen, dental impressions used for veneers won't come out right. From there, the final prosthetics won't fit properly.
Bruxism – Restricting your teeth from grinding before veneer placement is best. Otherwise, the restorations will get worn down or fractured.