Porcelain Veneers – Oak Cliff, TX
Flawless Smiles In Just a Few Appointments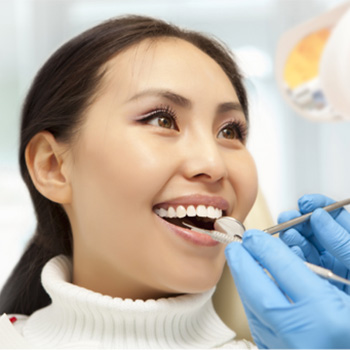 If you're unhappy with almost every aspect of your smile and you just what to hit the reset button, you're not alone. Many people avoid seeking cosmetic dentistry services because they think it's only something for the rich and famous, it will take too much, and for a number of other reasons. At Kessler Park Dental of Oak Cliff, we offer patients a wide range of cosmetic dentistry options that will create a flawless smile within your schedule and budget. Porcelain veneers are some of the most popular cosmetic dentistry options we provide. They allow us to quickly and comfortably transform teeth with chips, cracks, stains, and gaps into picture-perfect smiles you'll be proud share. If you're ready to get started, call to schedule a cosmetic dentistry consultation in our Oak Cliff dental office.
How do Porcelain Veneers Work?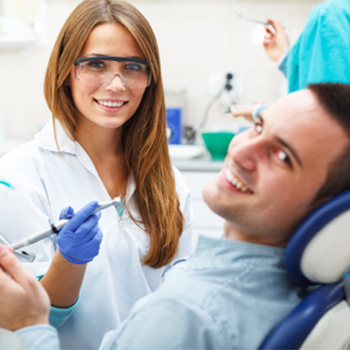 Veneers are thin sheaths of porcelain that look somewhat like a fingernail prior to placement on your teeth. They can be used to correct or conceal a whole range of cosmetic flaws, and with proper care, they can last for ten years or longer without needing to be repaired or replaced. The porcelain veneer treatment process is simple. During the initial visit, we prepare teeth by removing a small amount of surface-level tooth enamel. This allows the veneer to lay flat within the smile line. Once teeth are prepared, we capture impressions of the smile that are used by our lab to create your porcelain veneers. To protect your prepared teeth and give you an opportunity to get familiar with the look of your porcelain veneers, we'll place temporary veneers. When we receive the final product from our lab, you'll return for a second appointment. During this shorter visit, we'll remove the temporaries and place your custom-crafted porcelain veneers, restoring your flawless smile.
What are the Benefits of Porcelain Veneers?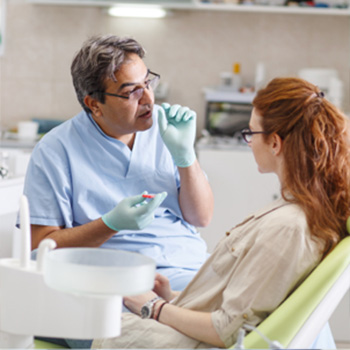 Before you decide whether or not to move forward with cosmetic dentistry treatment using porcelain veneers, you will want to consider the pros and cons. During your cosmetic dentistry consultation, we will be happy to walk you through your treatment options and help you determine which cosmetic option is right for you. Some of the many benefits that make porcelain veneers a great option include the following:
High quality porcelain is stain resistant, so your smile will remain flawless for years even if you consume your favorite dark-colored foods and beverages.
Veneers are conservative, so you will retain the majority of your healthy tooth structure while completely transforming your smile.
Porcelain veneer treatment is completed quickly over the course of just two treatment visits.
This treatment option is extremely versatile, allowing us to transform any tooth flaws into beautiful smiles.
Who Should Consider Porcelain Veneers?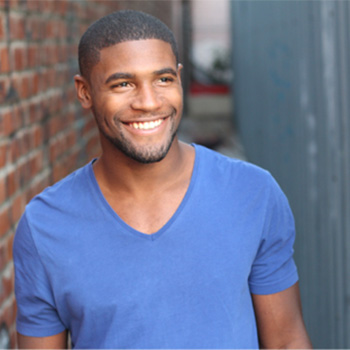 Almost any cosmetic flaws can be transformed using porcelain veneers. Some situations where porcelain veneers may be the ideal cosmetic dentistry solution include the following:
To conceal tooth stains and discoloration that may not be responsive to traditional teeth whitening options.
To correct the appearance of teeth with minor chips, cracks, and dental wear.
To conceal gaps between teeth and cover the appearance of slightly misaligned teeth when orthodontic treatment isn't necessary.
As part of a smile makeover plan to completely transform you smile, porcelain veneers may be used in combination with other treatments to deliver a complete smile transformation.