Dentures – Kessler Park, TX
A Beautiful and Functional Smile with Dentures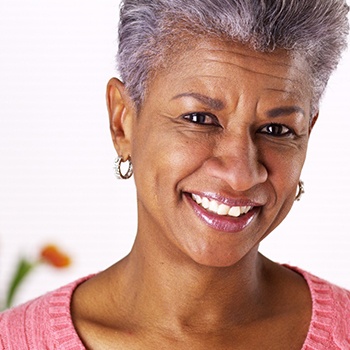 When you're missing a row or full set of teeth, activities that were once easily performed suddenly become a chore. Eating some of your favorite foods has become a thing of the past, and you're reluctant to smile. There's a way, though, to get your life on track again: by Dr. Martinez fitting you with a set of custom-designed dentures. Contact our Kessler Park office today to schedule a consultation so you can experience smile bliss!
How Do Dentures Work?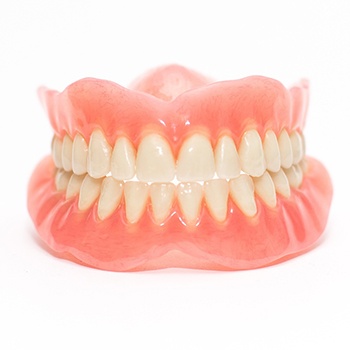 A set of dentures consists of porcelain teeth affixed to a gum resin base. The two features work perfectly to mimic the look of your natural teeth and gums in shape, texture and color. They are equally efficient in the area of functionality.
Here are the typical steps we'll take to ensure you're left with a set of teeth that compel you to smile:
Bite impressions that are used to create a perfectly-fitting set of dentures
Creation of a wax rim so Dr. Martinez can make sure your bite is aligned correctly
The creation of a mock-up by an in-network lab that allows for any final adjustments to be made
The fabrication of the final set of dentures
How Much Do Dentures Cost?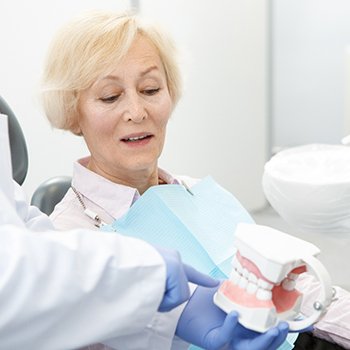 Another important component of the denture process to consider is the cost. Because the procedure is highly customized, there are no set prices.
When you visit our Kessler Park office, though, Dr. Martinez will perform a thorough examination to develop a plan just right for your needs and desires. At that point, you'll be provided with an accurate quote so you can plan accordingly.
One of the perks of receiving dentures is the process is usually covered by dental insurance. To determine the specific percentages, though, you'll need to review your plan.
Who Should Consider Dentures?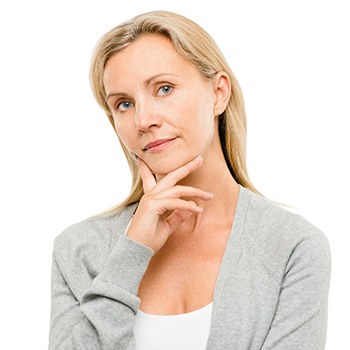 Anyone missing a row or a full set of teeth should consider dentures for replacement. More specifically, though, this is the best route to take for people who prefer a non-invasive way of restoring their smile aesthetics and the normal function of their teeth.
Dentures are also an excellent option for patients who've suffered bone loss due to the prolonged absence of their teeth. Whereas dental implants require an adequate amount of bone mass to be present for them to seat properly, you don't have to worry about that with dentures since they rest above the gums.
Then, with the new innovations in dental adhesives and materials, the denture experience isn't the same as it was when your grandparents were fitted years ago.
It's only natural to experience a significant dip in the area of confidence when you're without a full set of teeth. You don't have to settle for living this way any longer, though. At Kessler Park Dental, we take pleasure in giving patients something to smile about once again. Contact us today to start your new life!