Dentures – Kessler Park, TX
A Beautiful and Functional Smile with Dentures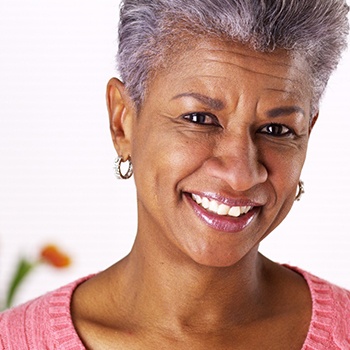 When you're missing a row or full set of teeth, activities that were once easily performed suddenly become a chore. Eating some of your favorite foods has become a thing of the past, and you're reluctant to smile. There's a way, though, to get your life on track again: by Dr. Martinez fitting you with a set of custom-designed dentures. Contact our Kessler Park office today to schedule a consultation so you can experience smile bliss!
How Do Dentures Work?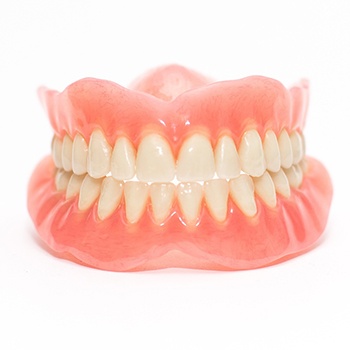 A set of dentures consists of porcelain teeth affixed to a gum resin base. The two features work perfectly to mimic the look of your natural teeth and gums in shape, texture and color. They are equally efficient in the area of functionality.
Here are the typical steps we'll take to ensure you're left with a set of teeth that compel you to smile:
Bite impressions that are used to create a perfectly-fitting set of dentures
Creation of a wax rim so Dr. Martinez can make sure your bite is aligned correctly
The creation of a mock-up by an in-network lab that allows for any final adjustments to be made
The fabrication of the final set of dentures
How Much Do Dentures Cost?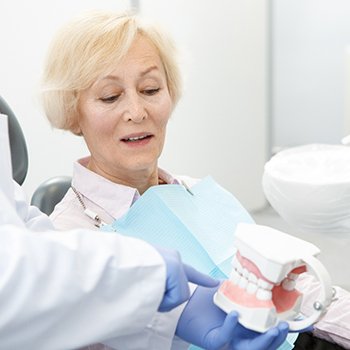 Another important component of the denture process to consider is the cost. Because the procedure is highly customized, there are no set prices.
When you visit our Kessler Park office, though, Dr. Martinez will perform a thorough examination to develop a plan just right for your needs and desires. At that point, you'll be provided with an accurate quote so you can plan accordingly.
One of the perks of receiving dentures is the process is usually covered by dental insurance. To determine the specific percentages, though, you'll need to review your plan.
Who Should Consider Dentures?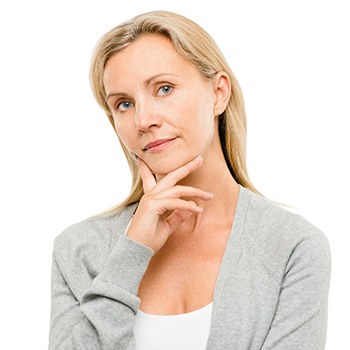 Anyone missing a row or a full set of teeth should consider dentures for replacement. More specifically, though, this is the best route to take for people who prefer a non-invasive way of restoring their smile aesthetics and the normal function of their teeth.
Dentures are also an excellent option for patients who've suffered bone loss due to the prolonged absence of their teeth. Whereas dental implants require an adequate amount of bone mass to be present for them to seat properly, you don't have to worry about that with dentures since they rest above the gums.
Then, with the new innovations in dental adhesives and materials, the denture experience isn't the same as it was when your grandparents were fitted years ago.
It's only natural to experience a significant dip in the area of confidence when you're without a full set of teeth. You don't have to settle for living this way any longer, though. At Kessler Park Dental, we take pleasure in giving patients something to smile about once again. Contact us today to start your new life!
Denture FAQs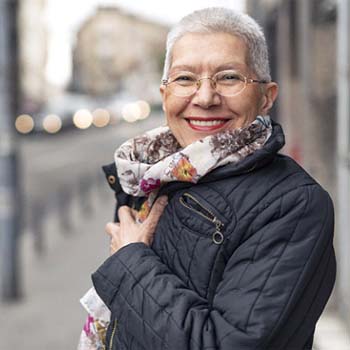 Dentures are an excellent tooth replacement option for those who are missing several, most of, or all of their teeth. However, you may still have some unanswered questions about the restoration, so we're here to help. Here are the answers to some of the most popular questions we receive about dentures in Dallas. If you don't see the information that you're looking for below, don't worry! Give us a call and we'd be happy to talk to you more about the process and schedule you for an initial consultation.
Should I Have All My Teeth Pulled to Get Dentures?
Repairing a damaged tooth whenever possible is always preferable to replacing it. Tooth extractions of any kind will only ever be recommended if deemed absolutely necessary, like when a tooth is too damaged to save thanks to extensive decay, severe infection, or trauma that has broken off most of the enamel. If all the teeth in an arch are decayed or infected with gum disease, replacing them with dentures may be a viable option, but your dentist will always explore all of your options before recommending extractions for dentures.
Can I Sleep with My Dentures?
Dentists will generally recommend that you take your dentures out at night when you go to bed. When you first get your dentures, you will typically be told to keep them in your mouth for 24 hours, including when you sleep. After this, you should be taking them out every evening. This is because wearing dentures restricts the circulation in your gums, leading to soft tissue irritation and potentially speeding up ridge resorption. Taking dentures out gives the dentures a chance to recover and get the nutrients they need while you sleep. Ultimately, it is a good idea to take out your dentures while you catch some Z's.
Will It Hurt to Get Dentures?
If you need to have teeth extracted before you can get dentures, you are likely to experience some discomfort after oral surgery. Take your prescribed pain medication only as directed and the discomfort should improve 3 to 5 days after the procedure. When you first receive new dentures, some minor irritation may occur as your mouth adjusts. The amount of time that this takes will vary from person to person. If you switch to a new set of dentures, the adjustment process may take longer than before. Give us a call if discomfort persists so we can help!
Can You Still Eat Steak with Dentures?
Tough meats, like steak, are often difficult to chew when you have dentures, but it is still possible to do so if you take all the right precautions. Select tenderloin and other beef cuts that don't contain as many connective tissues or muscle fibers, as these elements are what make steak difficult to chew. Make sure that the meat is thoroughly tenderized beforehand. Cut the steak into small, manageable pieces. The smaller they are, the easier they will be to chew.