Restorative Dentistry – Oak Cliff, TX
Beautifully Repair Broken & Missing Teeth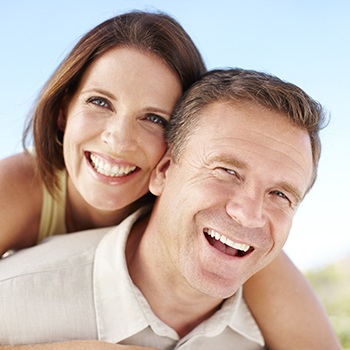 Dental problems like chipped, cracked, decayed, broken, and even missing teeth are extremely common, leaving many people with incomplete smiles that cause them pain and embarrassment on a daily basis. At Kessler Park Dental, Dr. Martinez is able to help even the most compromised smile look and feel like new again using a variety of custom-made restorations. If you're ready to enjoy your complete smile again, he's ready to help you do it, so contact us today.
Traditional Crown & Bridge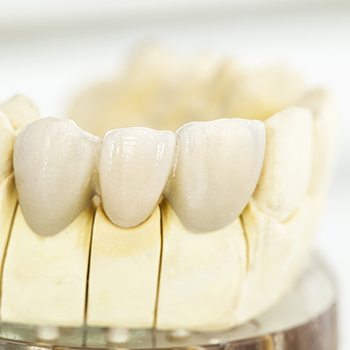 Dental crowns are the primary way Dr. Martinez repairs large cavities and severely broken teeth to restore their original function and appearance. Using strong and natural-looking materials, he can make a troubled tooth look like nothing bad ever happened to it. And, if a patient is missing one or more teeth in a row, crowns can also be used to support prosthetic teeth to replace them. This is called a dental bridge, and with one, Dr. Martinez can bring back a patient's smile and bite at the same time.
Learn About Dental Crowns & Bridges
Tooth-Colored Fillings
If you have a small cavity, Dr. Martinez can quickly and easily restore it using a solution that will seamlessly blend into your smile. Tooth-colored fillings are made of a strong and malleable composite resin material, and they can be specially shaded to perfectly match anyone's enamel color. Plus, because the material is completely metal-free (unlike traditional fillings), it doesn't make a tooth more sensitive to hot and cold temperatures as well.
One Visit Restorations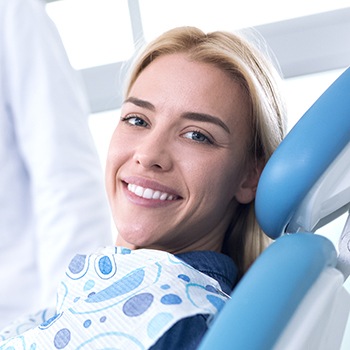 In the past, if a patient needed a tooth repaired with a crown, it would take at least two appointments, a week spent with an unreliable temporary restoration, and a messy dental impression to do it. Now, we're able to bypass all of those annoyances! Using in-house computer-assisted design and manufacturing technology, Dr. Martinez can create and place a custom-made dental crown in just one well-planned appointment, enabling you to get back to your life with a renewed smile in record time.
Dentures & Partial Dentures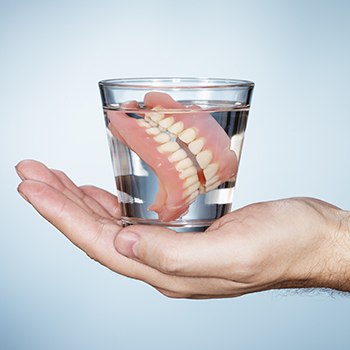 Do you think twice before speaking, smiling, or ordering your favorite food because of your numerous missing teeth? If so, then you're far from alone, and Dr. Martinez is ready to help with custom-made dentures designed just for you. Whether you are missing just a few teeth or all of them, he can create a prosthetic that looks natural, fits comfortably, and can be trusted to last. He can even provide implant-retained dentures so patients can enjoy the most secure and long-lasting fit available today.