Dental Implants – Oak Cliff, TX
Close the Gaps in Your Smile…Forever
Over the past three decades, dental implants have become the premier way dentists around the world replace missing teeth. This state-of-the-art procedure actually restores an entire tooth both above and below the gum line, delivering a final result that is virtually indistinguishable from nature. At Kessler Park Dental, Dr. Martinez is ready to offer this state-of-the-art treatment, and unlike many general dentists, he can complete the entire procedure himself to ensure a quick and seamless experience. To learn more about implants and how they can help rebuild your smile, contact us today.
Missing One Tooth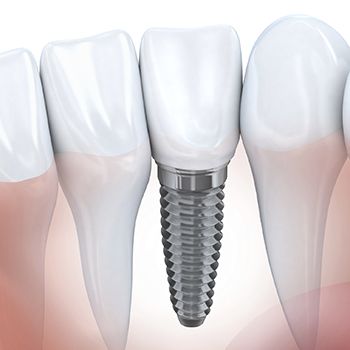 A dental implant is actually a small titanium post that is placed directly into the jawbone to recreate the root structure of a lost tooth. Once there, it can be used to support a variety of restorations that show above the gum line. For people missing a single tooth, this post can be used to hold up a custom-made all-porcelain dental crown. It will be specially shaded to match a patient's enamel color, and with regular brushing and flossing, an implant can easily be trusted to last for 30 years or more.
Missing Several Teeth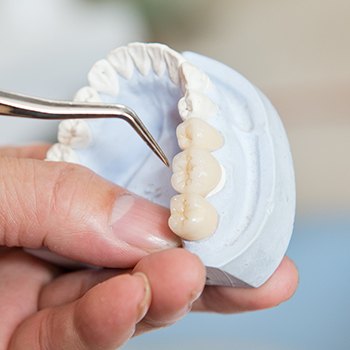 Implants can also be used to support a dental bridge to replace multiple consecutive missing teeth. Implant bridges, compared to traditional ones, not only look more natural, but can be trusted to last much longer as well. And, they also don't require healthy teeth to be cut down to stay in place. Instead, two implant crowns are positioned on either side of the missing ones, and these are bonded to prosthetic teeth that fill in the space.
Missing All Teeth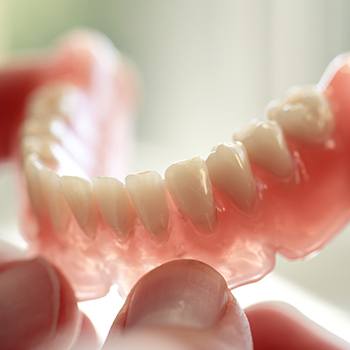 Do you have a denture that you can never trust to stay in place? Then dental implants may be exactly what your smile needs. With implant-retained dentures, the teeth are anchored directly to the jawbone using multiple posts to create a stable and secure hold a traditional prosthetic simply can't match. Plus, implant dentures have also been shown to restore much more of a patient's bite strength, enabling them to enjoy a more varied (and inevitably healthier) diet with ease.
Cost of Dental Implants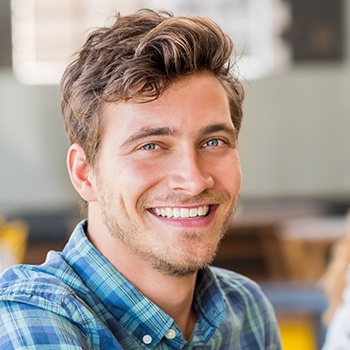 A quick search online will reveal that dental implants tend to be more expensive than traditional dentures and bridges upfront. Are they worth the expense? In truth, the final price of an implant procedure can vary quite a bit from patient to patient, but overall, they are by far the most cost-effective replacement available today. Why? In addition to their unmatched natural-appearance and capacity to function, dental implants can also last for 30 years or more with the proper care. Regular dentures and bridges, on the other hand, typically need to be completely redone every 7-10 years.